YOU'RE INVITED!
Monthly Networking - Meet & Greet...
The NZAA hosts an informal networking and after work social event usually on the last Wednesday of each month.
We look forward to seeing you at The Old Bailey, corner of Lambton Quay & Balance Street, Wellington,
​
Please join us for drinks and nibbles - We look forward to seeing you there.
​
Please contact us if you would like further information or to join our email list.
​
​
Regular Events
​
In 2020, the NZAA holds events in observation of the following:
​
ANZAC Day, 25th April - noon @ the Cenotaph.
Memorial Day, 29th May @ the American Memorial, Pukeahu, National Park.
Embassy Independence Day, Monday, 1st July.
Annual General Meeting - To be announced later., along with the Guest Speaker.
Marine Ball - will not be held this year.
Thanksgiving - Sunday, 22nd November at The Pines from Noon-3.00pm.
NZAA AGM - Wednesday, 2nd December at Fulbright, New Zealand from 5:00pm.
Guest Speaker: Roberto Rabel - "America Divided: What is the Way Forward?"
Holiday Celebration - NZAA gathering - December. Date/venue to be announced.
​
​
19511053_10154550404872623_3848310305408943232_n
Scott3
Thanks4
34816874032_121a91802a_k
Thanks1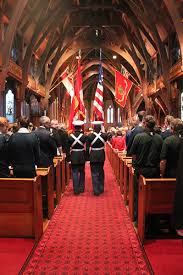 Old St Pauls
Memorial Day 2017
Thanksgiving table 2016
Thanksgiving lunch 2016
Monthly Drinks
NZAA members meet
NZAA @ Vic
All students are invited to attend any or all of the following:
NZAA 4th of July

Celebration @ the Old Baileys
Clubs Expo

- 9 -10 July @ Kelburn Campus & 12th July @ Pipitea Campus.
University Open Day

- 23rd August @ Kelburn Campus
2020 U.S. Election Watch Party

- 4th November @ Hunter Lounge
NZAA @ Vic

- Monthly socials